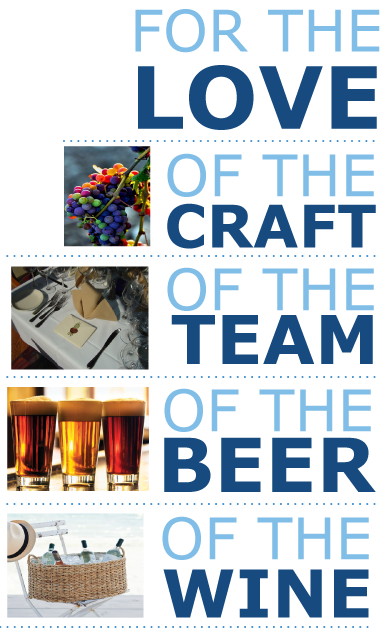 Welcome to
Raising the Bar
Raising the Bar is something brand new, brought to you by Imperial Beverage. In concept, it's simple. Raising the bar is an online beer and wine training course that is offered to Imperial's staff and customers. In practice, it's much bigger.

What you find here is a living, breathing thing. Developed with the understanding that the wine and beer industry is ever changing, growing, shifting and evolving, Imperial is dedicated to keeping it relevant. But equally important, this training tool has been designed to provide a different experience for every student. While the course text remains constant across all participants (study together!), no two people will ever receive the same exam. Questions and answers will be drawn at random, offering each student his or her own testing experience.
But most important, this effort, fondly dubbed "Raising the Bar", is about learning. Growing the knowledge of our friends in the hospitality and retail industries, so that they—in turn—educate the consumer. To literally and figuratively raise the bar, and along with it the expectation that any server, bartender, retailer or manager has in himself, and his team.
Challenge yourself to exceed your own expectations. We invite you to be part of this exciting and special way to learn.
Cheers!


Getting Started
What should you do to begin, you ask? We have the answer! Start with the links on the left hand side of this page. We recommend that you read them in order, as they'll help you to understand the complete picture before launching your program. The links will provide you with an understanding of icons, navigation, and purpose of your dashboard. Before you know it, you'll be on your way.