Contributors
The Imperial Beverage Team that crafted the content of Raising the Bar should be recognized for this effort. Not only did these individuals meet every month for a year, but also wrote an unreasonable quantity of exam questions. They set hours aside from their already hectic work schedules to develop the coursework. They sat in rooms with no windows, arguing the fine points of first growths, appellations, terroir. They pitched their own ideas, went out on limbs, and approached the project with a whole-hearted refusal to fail. These amazing people contributed so much time and energy that this simple list doesn't do their efforts justice. But nonetheless, here are their names and titles.
Jenny Parker, Account Manager, Imperial Beverage
Voted best smile and bubbliest personality on the planet by a group of her peers and customers, Jenny was always ready for more, and always reminding us to celebrate our successes.

Joe Black, Account Manager, Imperial Beverage
Most likely to write a blog entry while pretending to listen to the present conversation, Joe's creative side made him a great contributor. His band practice may have suffered because he was chained to his desk writing Raising the Bar content, but hopefully they forgave Joe!
Jim Warren, Brand Manager, Imperial Beverage
"Yes, of course." The one that said, "Whatever you need. Of course I'll pen 5,300 words on France. Of course I'll proofread 342 other articles." Ever the academic, Jim's contributions were and are invaluable to the end project, and it is likely Raising the Bar would not have been completed without his support.
Andrew Van Til, Account Manager, World's First Master Cicerone, Imperial Beverage
Andrew's knowledge of beer, how it's made and the intricacies of every process related to beer made him the right guy for this job. Because Andrew's understanding is so very detailed, we sometimes had to remind him that no one else might be able to understand concepts he was describing! The team sometimes had to pull him back in to where we felt the average, or even above average test taker might be lost. Andrew gave a great deal of himself to this project, and the end result simply would not be the same without him.
Bradford Hammerschmidt, Region Sales Manager, Imperial Beverage
Bradford is one of Imperial Beverage's hidden gems. Sometimes you wonder, does Bradford really care that much? Is it even possible? We assure you, Bradford cares about the text and how it's written, the accuracy of the questions for the exams, the people this project will touch and how they'll feel about it. Bradford supplied a great deal to our effort.
Kimberly Bricker, Account Manager, Imperial Beverage
Always on time, always prepared, we all wish we were Kimberly Bricker! Kimberly's writing for the coursework always injects little pieces of humor wherever possible, offering some relief from what can be really heavy topics. Organized, deliberate, and funny. What a mix!
Anne Drummond, Marketing and PR Manager, Imperial Beverage
As the project manager for Raising the Bar, Anne was a moving train, refusing to let others slip away from the project at critical times. Anne is focused and deliberate, and admits she is wound too tightly.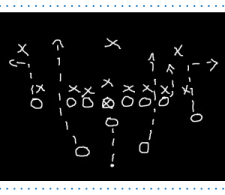 Being part of the Raising the Bar Team is much like any team. Everyone knows and performs their part of the play, in order to make it down the field. Together, everyone accomplished more than they would individually. To those that were part of the build, writing and overall creation of Raising the Bar, the sincerest of thanks.

Other Contributors from Imperial Beverage
These staffers wrote questions, articles or contributing text, or proofread our material until their eyes bled. They cannot be overlooked. They said "yes!" when called upon, and without their contributions, we surely would have failed to meet our timelines for this project.

Larry Cekola, VP Marketing and Sales
Jerome Smith, Portfolio Manager
Paul Becker, Brand Manager
Brice Dowling, Brand Manager
Michael Fox, Regional Sales Manager
Robert De La Rosa, Regional Sales Manager
Chuck Goossen, Regional Sales Manager
John Griffin, Account Manager
Leigh Ann Theisen, Point of Sale Production

Other, equally important thanks goes to Laurie McDonald of Creative Group, for her tremendous patience and grace under pressure, and assistance in the overall web build.